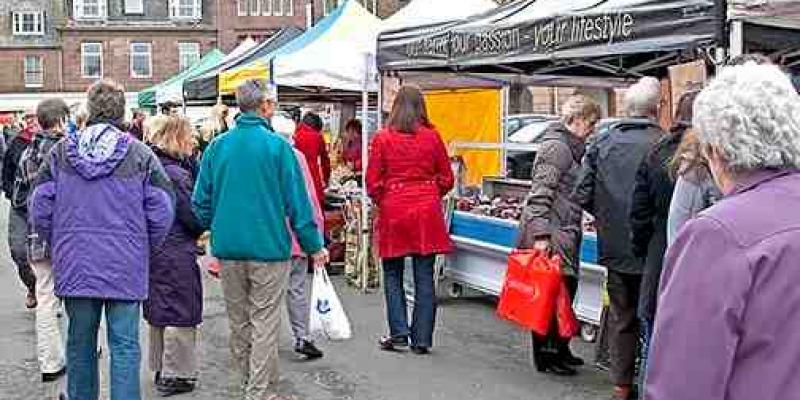 19 Oct 2016
Stonehaven Farmers' & Produce Market is looking for assistance
Stonehaven Farmers' and Produce Market is looking for people to help run the monthly event which is held on the first Saturday of every month, 9am - 1pm.
The market was established in 2005 by Stonehaven Business Association (SBA) and Aberdeenshire Council and is managed by the SBA, who are looking for a couple of people to help co-ordinate and run the market.  David Ritchie, co-ordinator of Banchory Farmers' Market is now assisting with the market management and is looking at developing and improving the market  We would like to hear from anyone who could help run the event (expenses will be paid) or who would like to be part of a small steering group that will consider how best to develop the market, perhaps by organising entertainment and getting local organisations involved.
 The market continues to blossom and is a much anticipated and looked forward to event by all gourmets and lovers of good fresh local produce who enjoy the opportunity to meet the producers and learn about the origins of the products. Local food producers and growers provide a variety of locally reared meats, a diverse range of fresh fish and shellfish, delicious dairy products, superb cheeses, artisan breads, home-made Scottish tablet and meringues, homebaked cakes and scones, fresh local seasonal vegetables, organic fruit and vegetables, seasonal fruits and plants. 
To find out more about the market please take a look on Stonehaven Farmers' Market facebook page -
Anyone wishing to help with the organisation and running the market or be involved in the steering group please get in touch through the contact page or come along and see us at the next market on Saturday 5 November 9am - 1pm.