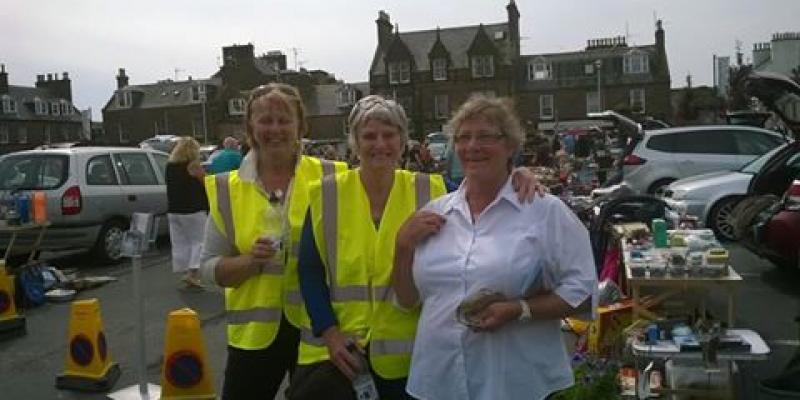 09 Apr 2019
Car Boot Sales
The car boot sales start on 21 April and run every week until mid-October.
Weather permitting, when they are on you can set up from 8am and sell between 9am and 1pm. There is no need to book unless there is a market or other event on in the square too.
We discourage people from selling food, but if you want to fundraise with home made jams, or cakes then you have to comply with Aberdeenshire Council guidelines, and complete our form to confirm this. Please contact us in advance.
https://www.aberdeenshire.gov.uk/media/6343/guidanceforfundraisinggroups.pdf 
If you are selling electrical items, remember that you are responsible for their safety. You need to be aware of the regulations:
Pitches cost £10 and the fee is collected on the day.  Come along to sell or just to buy, and you can be sure to find trash and treasure in equal measure!